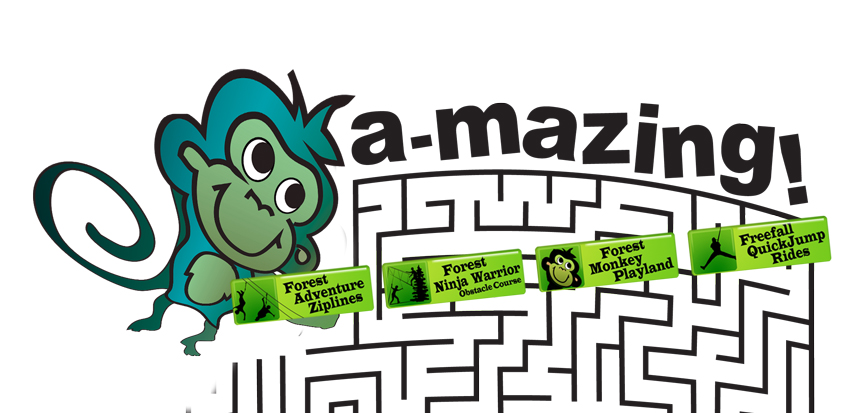 Download a fun maze activity sheet for a new way to engage children during Spring 2020....
...when most are social distancing to help slow the virus pandemic (download the pdf file here).

The adventure park was scheduled to open mid-April but the decision has been made to give strict social distancing more time (as per the wishes of our health authorities).

Message from the owners: Oyama Zipline Adventure Park is proud to announce that we are not opening as scheduled so that we can do our part to slow the spread of the pandemic.  By delaying our opening we are doing our part to flatten the curve so we can get all businesses open again.  We are in this together.  This is demonstrated across our community by the sacrifices not only businesses are making, but also each of us individually.  Schools are closed, events canceled, and outdoor and indoor recreational facilities as well.  We would love nothing more than to be able to open our doors, employ our staff, and provide participants with a great outdoor option, but we want to be a part of the solution.  And the solution continues to be staying the course of social distancing and deterring from going places and taking part in activities that go against this. 
By holding tight for just a few more precious weeks we have a much better chance of opening our lives and economy up again.  It is hard, but we've got this!  Stay healthy and stay strong so we can see each other out enjoying life sooner than later.  Thank you everyone!
- Jennifer and Peter Madsen