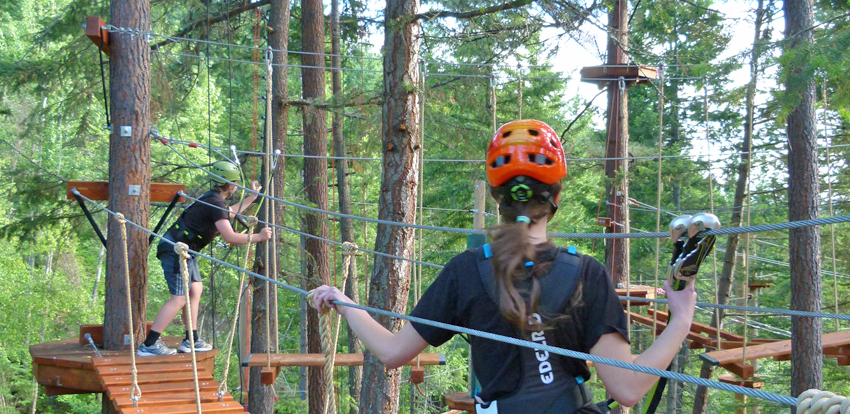 Two new activities added to Adventure Park
Oyama Zipline now offers Aerial Trekking Parks for various ages and abilities. These additions to the outdoor adventure facility offer interactive play with strong focus on nature, physics, fitness and fun. Aerial trekking includes ziplines and is self-paced, self-guided movement at elevated heights. The more timid can hang on to ropes and net to assist. More athletic youth can challenge themselves further by working through elements without the use of hand holds. The Green course starts closer to the ground and the elements are easy for most participants. The Blue course elements are more advanced and require more physical strength and courage. The Black Diamond course has the most advanced and challenging obstacles at elevated heights up to 40'.

Our fitness philosophy includes that it is most important for those taking part to feel challenged … but also empowered. Overcoming fear such as heights is not an easy feat. Kids are encouraged to push beyond their comfort zone and leave with a sense of accomplishment, but not at the expense of their self-esteem. By building skill in Little Monkey Play Park, children can progress to either the Aerial Park High Ropes courses or the 2km Zipline Guided Tour.
Searching Availability...