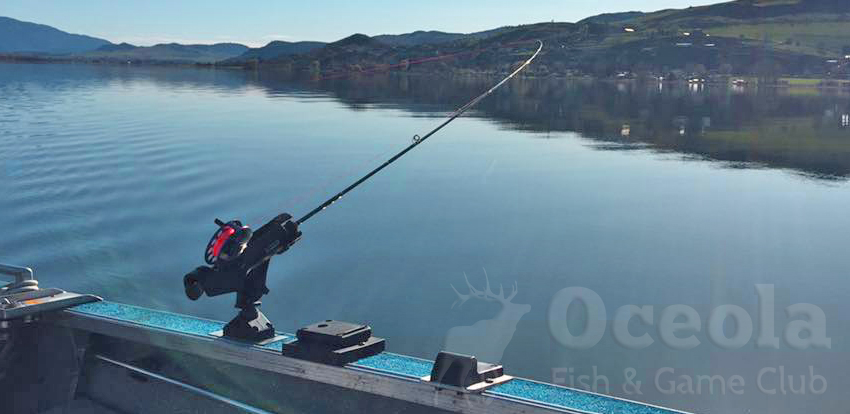 Oyama Lake is stocked with rainbow trout and is a great
place to spend and afternoon or a week! Other species include Triple Ode and Black Water Trout. The Oyama Lake Eco Lodge offers ideal fishing conditions to troll, spin cast or fly fish. Oyama Lake is situated just up the road from Oyama Zipline Adventure Park and is easily accessible by car or truck (though the roads are gravel). The high-elevation lake covers about 800 acres and boasts 27 islands. There is lots of wildlife in the area so we would recommend this as a day-trip from the Kelowna area. Your family will able to observe many species of birds including osprey, herons and loons. Many spot deer or black bear on the drive up Oyama Lake Road. If spending time in nature is your main aim, rent a pontoon boat, paddle boat or kayak and take to the water. There is also a small playground on shore (so the kids will be happy) as well as a store on the lake.

You can rent a cabin. The lake is safe for swimming and there are ample trails for hiking or mountain biking. Get out of the city and experience the high country above Lake Country, BC.