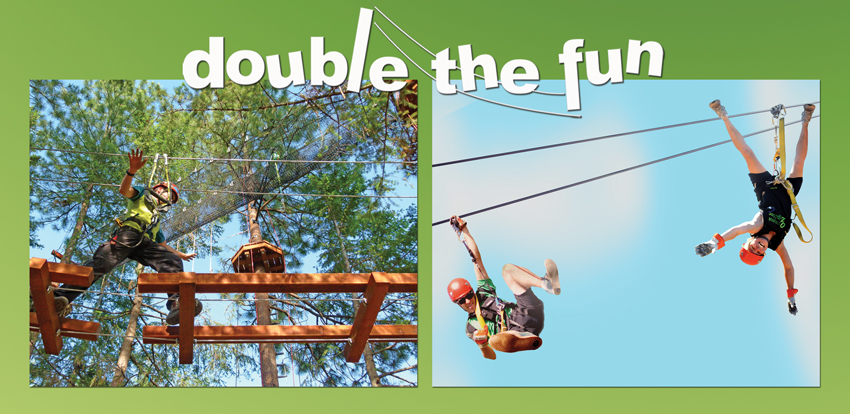 Premium Zipline Tour and Aerial Obstacles
Searching Availability...
For the price of 6 zip lines you can do our premium 7 zipline course and try twenty-seven aerial elements and six zip lines. Oyama is the only adventure park to offer both full-size aerial obstacle courses and zipline park in all of BC. Our zipline course is just that. No hiking or straining. Just trust the harness and zip over 2kms of forest and meadows. Our aerial course can be relaxing or adrenaline filled. The Green Course in 5m off the ground with rope bridges and easy trekking. Do this course until you feel you are ready to tackle the Blue and Black Diamond high rope obstacles. Within our Aerial Park are 6 new zip lines and dozens of easy and tough obstacles that guests like to do for fun or fitness. There is a height restriction for the Aerial Park and a weight restriction for the zipline course. Our Adventure Combo passes are a great deal. We suggest most 8 - 17 year olds can meet the restrictions: 50-270 lbs and being able to reach 5'11" handholds. Also check out the gift cards and special offers.