May 9th 1pm - Mascot Games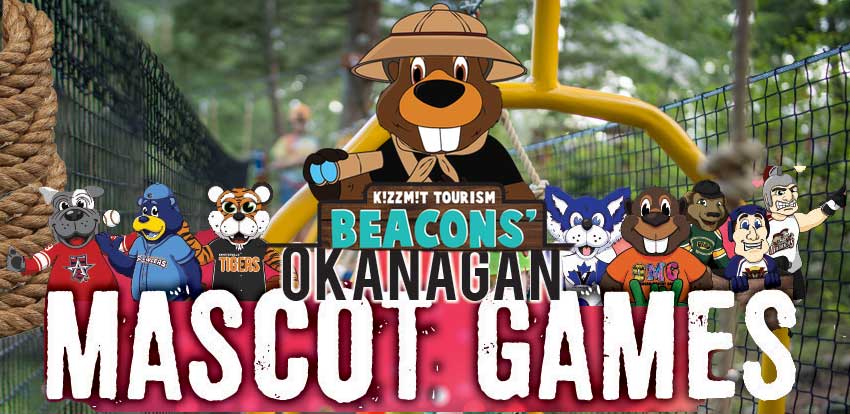 It's hilarious to see mascots racing. Be here at 1pm to meet mascots from across North America. Beacon the Beaver of Kizzmit Tourism travels to parades and events and has invited his pals to join him in the Okanagan Mascot Games. Don't miss these fuzzy athletes in Lake Country May 9th! We are hoping they can maneuver our kids course over swinging bridges, through rope obstacles and across the kids' zip lines. It should prove hilarious. You can watch from the sidelines for free, or join the fun in Forest Monkey Playland, Oyama Zipline's  kids' netted aerial park.

Forest Monkey Playland is open T F S S 9:00 - 5:00 starting May 9th. June 17th all our aerial parks open 7 days/week. Ages 3-11 can play in the aerial circuit, the zipline, and ground games for 2 hours ($20). Beacon's Clubhouse Members receive discounts. Oyama Zipline is a partner to the Clubhouse offering 2 for 1 tickets to Beacon's friends!

May 10, 11 and 12 the mascots will be competing at Kal Place in Vernon.