May 11, 2019 Family Fun Day Fundraiser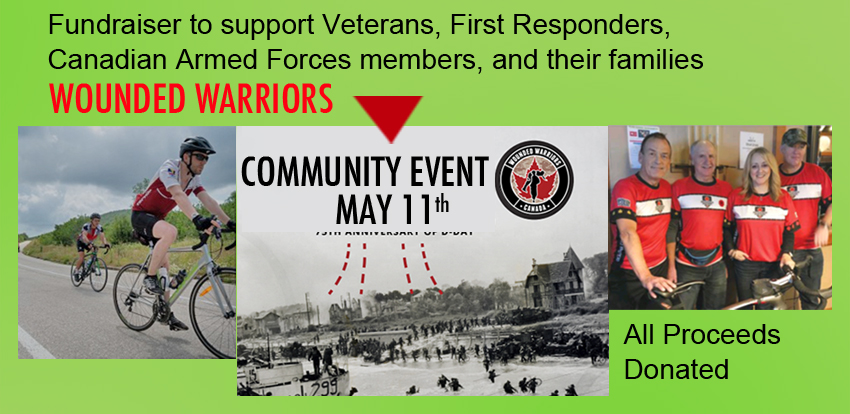 Music, food, demos. Come up to our Adventure Park May 11th 10am - 3pm. This is a free family event on our grounds raising money for soldiers and first responders. The event at our zipline is supported by Royal Bank volunteers, the Intrigue Winery tasting team, Oyama Soaps, and other vendors including a Food Truck and live band. Enter the draws for ziplining and enjoy our adventure park. Regular zipline prices are in affect but all proceeds will go to charity. Thanks in advance to all who attend.

Garry McCracken and his biking team are looking to raise over $25,000 to honour the fallen and to support the mental health program, Wounded Warriors Canada, a registered charity. They will be heading to France (at their cost) to take part in the 75th anniversary of D-Day and take part in the Battlefield Bike Ride to honour the fallen and help the living. Their sponsorships, including the monies raised here, will be donated.