Honour your mom. She ziplines for free (2hr tour).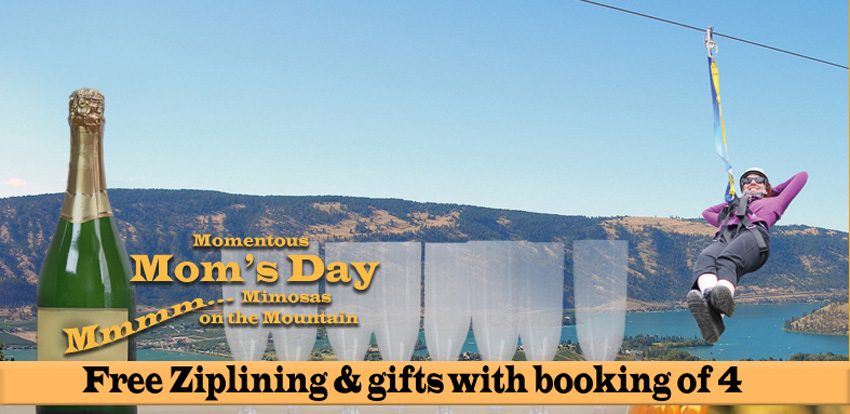 Much better than family brunch! Give her some bragging rights – she deserves this treat.  Soar down the mountain towards the lake... then relax with a Mimosa. Book in a group of four for a zipline tour on May 12 to bring your mom along (no charge).

We are calling this Mimosas on the Mountain. It was a very successful day in 2018 so we are repeating the Mother's Day event this year. We will be putting together gift bags so besides the zipline line tour between Vernon and Kelowna... you mom will leave with a gift bag.

Any age mom can do our ziplines (50-270lb limit). It is true you need to trust the harness and your guide, but once you launch the sensation of soaring over the valley is as relaxing as it is invigorating. We have side-by-side ziplines so you can leave the platform right beside you mom, and video the unique day for a treasured memory. Our harnesses are comfortable so you can sit. lay back, swivel upside down or whatever you wish. Guides do all the rigging and braking for you.
Searching Availability...