2020 Season Opens June 12!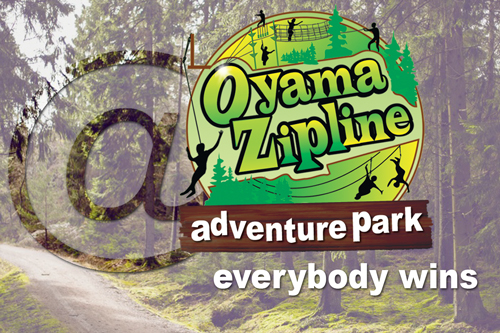 For the full Covid-19 Action Plan Click Here.
All four of our attractions open June 12th. We have altered our procedures and reduced the number of people per tour to be more safety-conscious due to the recent health pandemic. Our priority will be keeping our guests safe. Masks are available. Our Guides are protected. You may have to check in from your car; but we're hoping to give you a seamless introduction to our zip line tour or aerial park trek.
Oyama Zipline Adventure Park offers Aerial Obstacle rope courses at four levels. Monkey Forest Playland is suitable for young children 3+. Adults are free to accompany. The Forest Ninja Warrior Obstacle Course has a height restriction. Typically 8 and up quality to go. There are so many Lake Country residents who haven't experienced one of our adventures. We have four price-points so choose an activity and come to Oyama Zipline Park. We are open Thursdays through Sundays starting June 12, 2020.