Here's The Height and Weight Restrictions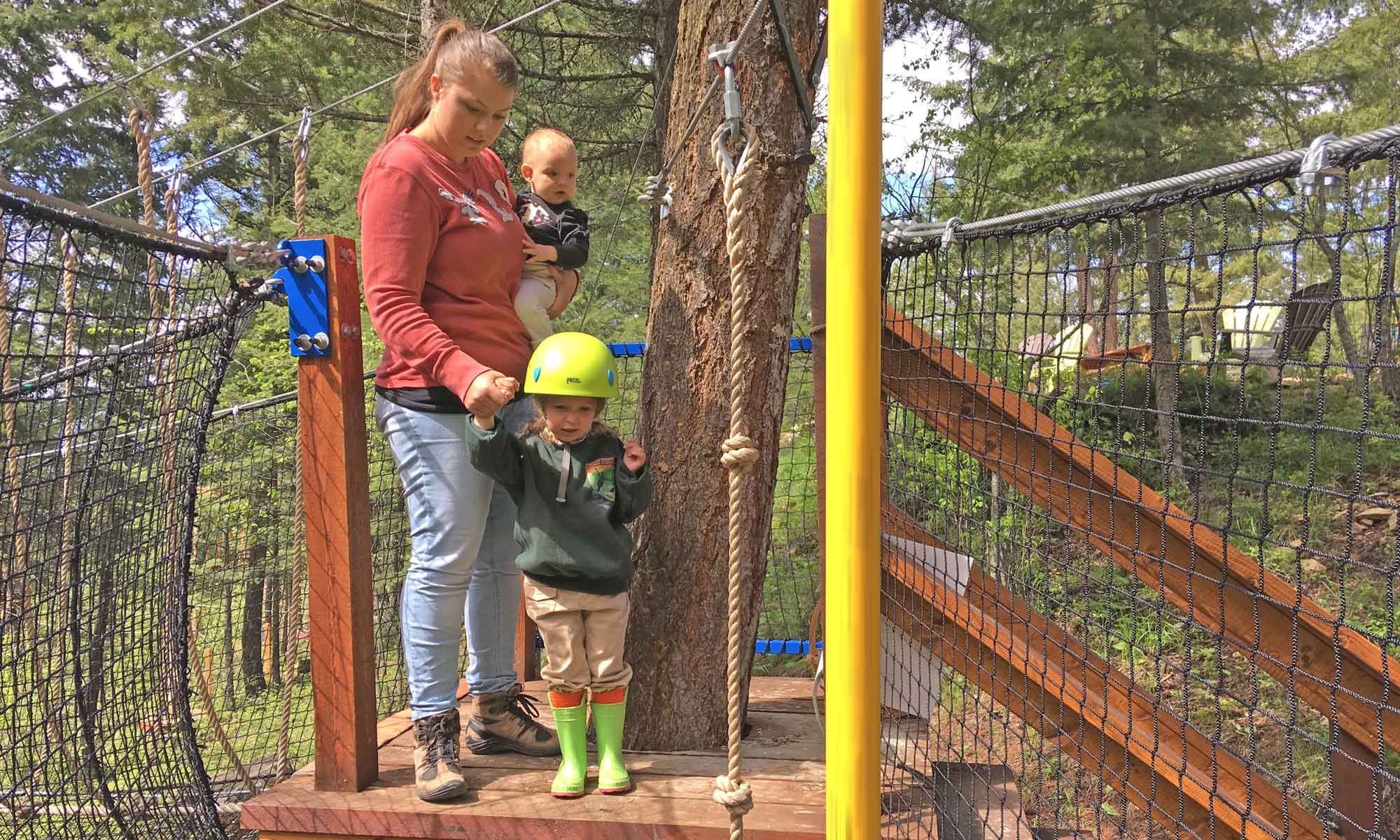 We offer three different attractions and each has its own restrictions required by the equipment manufacturers. The Zipline Tour and the Aerial Park is built for those over about 8 years old (see height/weight restrictions). The Zipline is 50-270 lbs.

KIDS UNDER 7 Monkey Playland is for ages 3 to 11 (and their chaperone/s0. This park is created for young kids to explore on their own. The obstacle course includes difficult and easier ways to maneuver around. There are sand boxes and toys on the ground. The Zipline Tour has a weight restriction of 50-275lbs.  The Ninja Aerial Obstacle Course is a height restriction (see below).

AGES 8-18 This is our sweet spot! Most in this age group can have a great time on almost any ride here: Ziplines or Aerial Obstacles. The Aerial Park has height requirements because everyone needs to reach hand holds at points. Kids who can reach 5'11" can trek without assistance. Those children who are tall enough to reach 5'5" can trek with two [participants who are tall enough to reach 5'11" and can provide clipping-in assistance.

ADULTS You have three choices. Bring your youngster to inexpensive Monkey Park and relax (or join them on the elements at no cost). The Aerial Park we call the Forest Ninja Warrior Course. This has three levels so no matter your adrenaline threshold; there is something. An easy trek through the treetops, a Blue Course that takes more concentration, and a Black Course that takes some courage. People do complete it everyday! You should give it a try. Buying a punch card allows you to come multiple times and finish faster every time. Its amazing the feeling of pride when you overcome your fears.