More Fun As A Tour! Sip and Zip...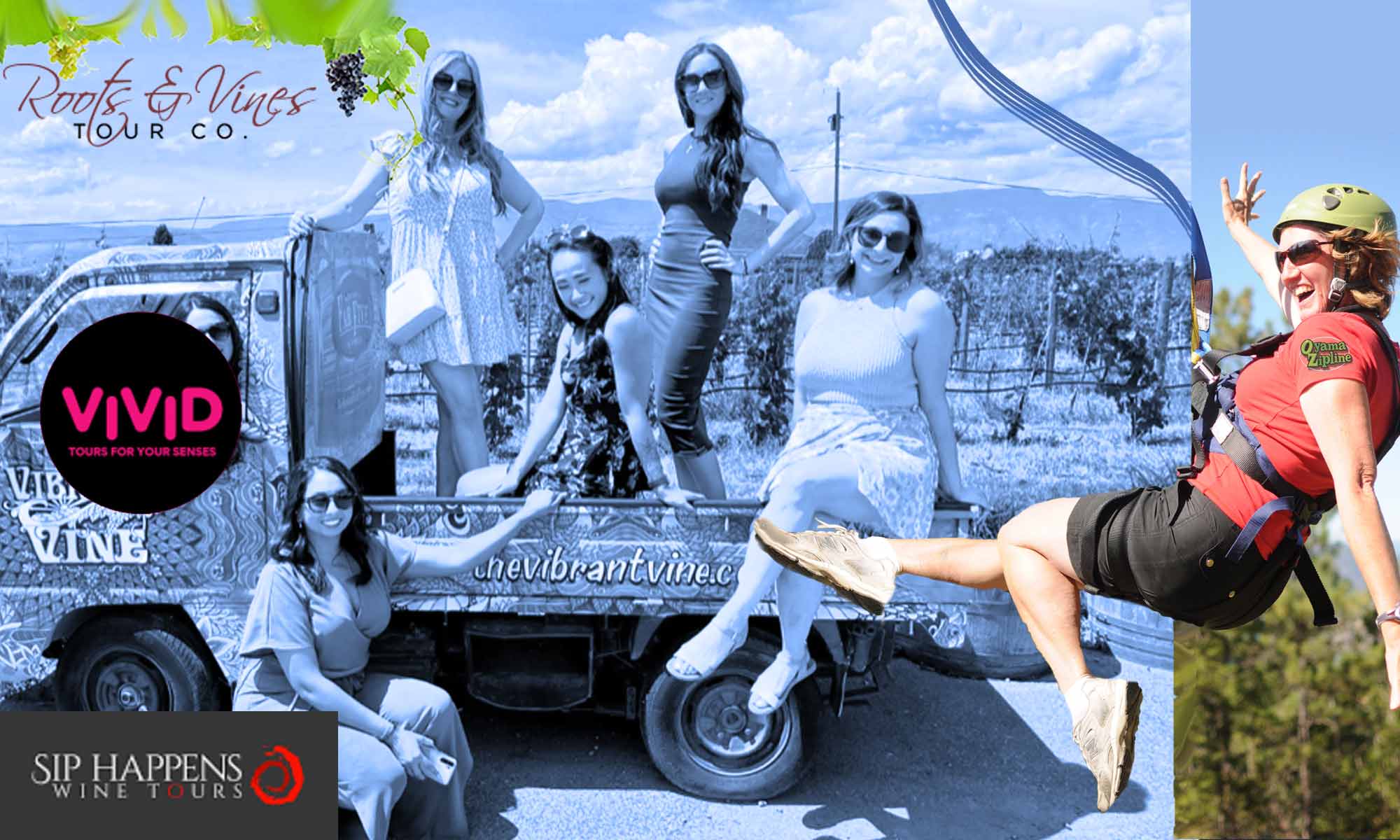 ... day trips are designed to provide guests with a mental break and a physical outlet. Don't drive – get chauffeured!

See the beautiful countryside, sip wine and top it off with an adventure like zip lining, aerial rope obstacles or a QuickJump bungee-like experience.

Roots & Vines Tour Co. calls thrill seekers and lovers of wine. The perfect combination of zip lining rush plus peaceful zen wine tour. Soar through the air then relax on a scenic drive. 250-868-0611

Vivid Tours For Your Senses provides Wine, craft beer and adventure tours. This company is famous for helping with your bachelorette parties; and also offers bike tours. 250-878-6701

Sip Happens Wine Tours is a local favourite; luxury blended with good times. Ask about their pontoon boat or e-bike tours as well as exploring ciders, craft beer locations and wine tours. 778-212-2134
Searching Availability...