Kelowna has so many fun activities available. Burn off some of the kidlets' high energy levels at...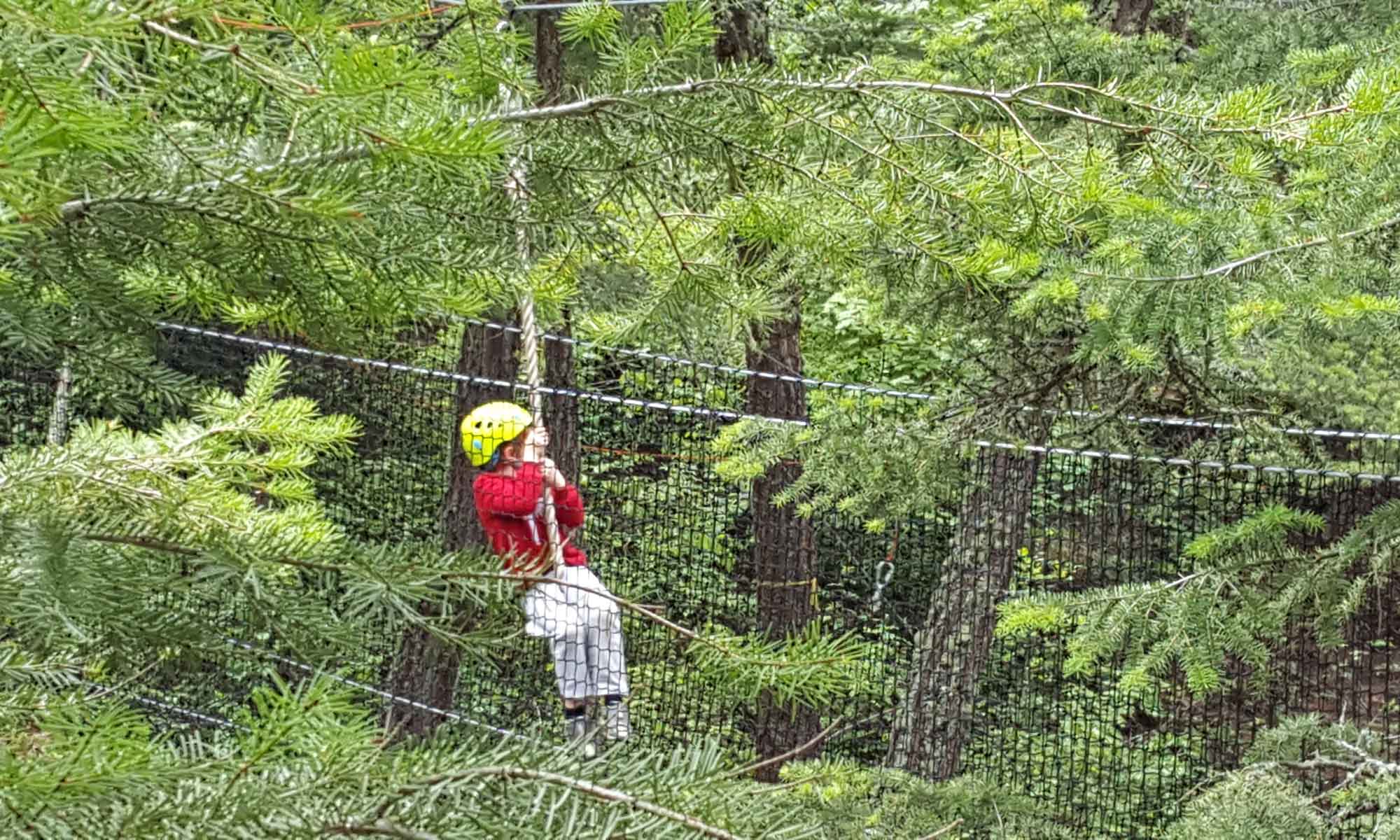 ... Oyama Adventure Park. Spending time in this huge forest playground; or hit one of Kelowna fantastic places to keep your little ones busy.

Cansumer is a "consumer watchdog" company. Their endorsements help readers easily navigate. Cansumer suggests you "Soar through the tree tops at Oyama Zipline. The adventure is a great excursion for the entire family with the kids park in addition to the multiple ziplines for the bigger kids and adults. That's not all they have to offer here though, take on the task of the aerial obstacle course..."
Searching Availability...
Other inclusions in their list to entertain kids in the Kelowna area include:
Wibit Water Park
is located downtown Kelowna at Hot Sands Beach. Visit during the hot, sunny Okanagan summer!
Where: 1600 Abbott Street, Kelowna
When: June to September
Kelowna Stables
can be enjoyed by the entire family.
The ride is scenic and there are ponies for kids.
Where: 4675 June Springs Road, Kelowna
Reservations required.
Kangaroo Creek Farm
is a favourite for toddlers and grandparents. Walk around with all kinds of animals.
Where: 5932 Old Vernon Road, Kelowna
When: March to September
Grab a cone at Moo-lix
for the kids, and even your pup. Note that they opened a new location outside the Grand 10 Theatre.
Where: 239 Bernard Avenue, Kelowna
Appropriate ages: 3+
Fun Bugs Indoor Playground
This spot was created and designed for children 6 and under to have fun. Great rainy day activity.
Where: 1855 Spall Road, Kelowna
Appropriate ages: crawling age to 6 years
Scandia Golf & Games
A mecca for arcade games etc. There is mini golf and many choices for activities for children.
Where: 2898 Highway 97 N, Kelowna
Appropriate ages: 3+
Jump2it
Kelowna's "bounciest" indoor playground is ready to welcome you and your family!
Where: 228-1891 Springfield Road, Kelowna
Appropriate ages: all ages
H2O Adventure & Fitness Centre
is easy to spend an entire day here with the swimming, water slides and other activities.
Where: 4075 Gordon Drive, Kelowna
Appropriate ages: all ages
Mission Creek Greenway
is probably the most frequented hike/walking path in Kelowna. It runs alongside Mission Creek and has a number of different access points. There are washrooms, picnic areas, and even a play structure for the kids to enjoy.
Where: Springfield Road and Durnin Road, Kelowna (other access points available)
Cost: free
Appropriate ages: all ages