Invigorating outings for all ages....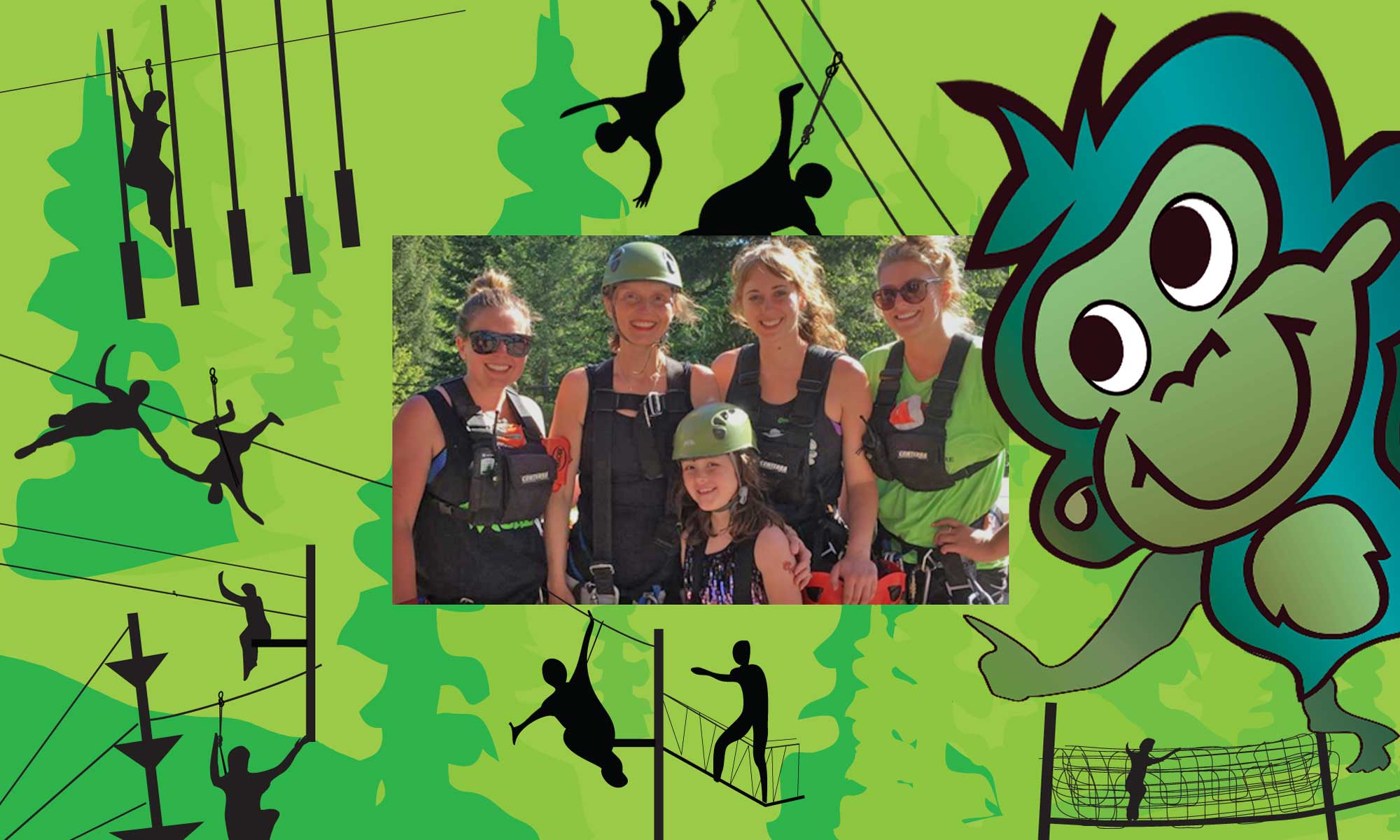 ...where limits are challenged and fears overcome. Don't miss this when you are looking for the best activity in the Okanagan. The aerial ropes courses & zip line course with seven different lines are both enjoyed by adults (and kids over about 10 years old. Choose the exhilarating Guided 7 Zipline Tour; or Climb-Zip-Jump-Play in the self-paced multi-level Aerial Obstacle Courses.

Looking for a childrens' attraction in the Kelowna area? Oyama Zipline includes a Kids Park on the 72 lake view acres midway Kelowna-Vernon. Little Monkey Park is an awesome Play Park with a Zipline for kids up to ten years old. Parents can participate free or lounge in a shady Adirondack chair in the shade.
Searching Availability...